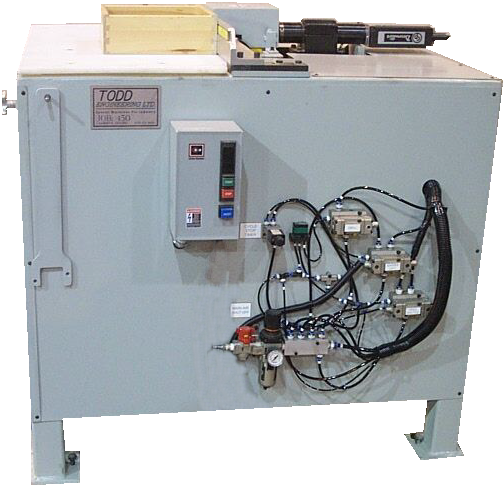 Notch and drill your drawers with repeated accuracy, while reducing work related repetitive strain injuries.
---
Benefits
Reduce labour costs – replaces hand sanding.
Sands from all angles and gives a repeatable finish.
Control your consumable costs.
Features
Gantry structure mountable to existing conveyor (or supplied conveyor if required).
Gentle sanding through lower required RPMs.
Pneumatic speed control for sander travel.
Options
Air over oil or electric speed control for sander travel.
Custom length and width conveyors available.
Conveyor speed is fixed with the option of being VFD controlled.
Safety guards and fencing.